Houses can vary in many sizes and shapes. It is not important how big your house is but how safe and comfortable you feel in it. As per your home's layout, some areas in your home will be smaller than others. You may also opt for a smaller space because you can not afford a larger space or you are the only one living in it. Whatever the reason, your space should not look congested.
Color choices make a big difference. They can transform your place from a confined and congested place to a bright and spacious one. Similarly, choosing the right painting company is important to get the job done. Therefore, you can utilize the services of Fort Collins painters to spruce up your place. Here are 6 colors to help you make your place more lively and spacious.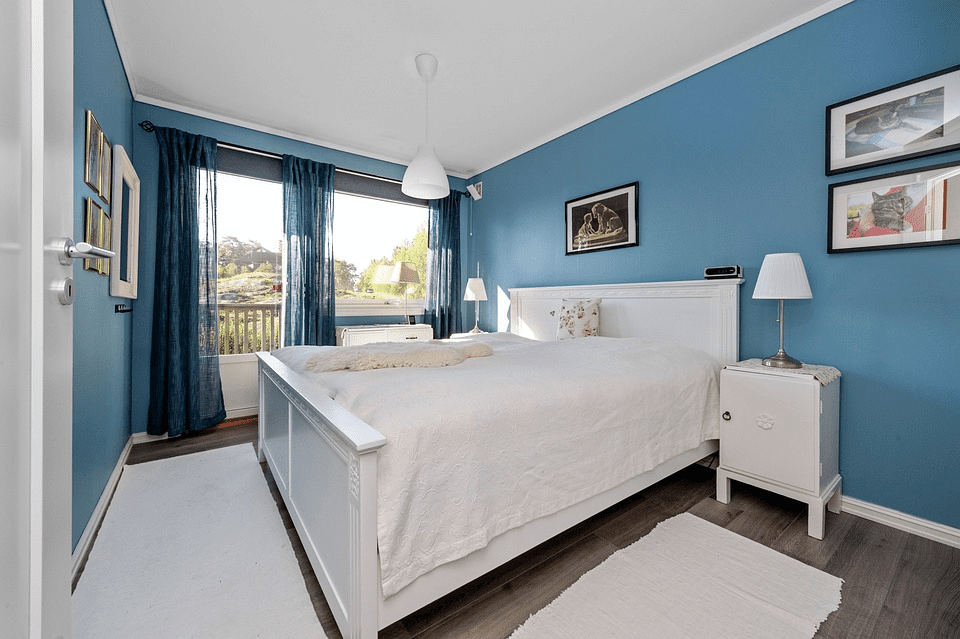 Source Pixabay
Stark White
White is a universal color when the goal is to get bigger space vibes, especially if it exhibits a flood of natural light. Satin or Eggshell finish will reflect natural light giving an appearance of even more space. If you are in Longmont with many sunny days, choose white or neutral hues for your interior and exterior painting in Longmont.
Moreover, This color will perfectly suit any room type, such as a deco-living room, a country-inspired bedroom, or a modern kitchen. Stark white works best in South-facing rooms.
Blush Pink
The soft, blush pink walls will brighten up and maximize your small room, especially at sunset. This hue gives a cherry and light feel when there is a bath of natural light.
Moreover, complementing this color with warm neutral tones, such as ivory, sand, and beige, is icing over the cake. The pale blush complements wood texture, luxe velvet, modern metal, or leather furniture. This color works best for West-facing rooms.
Cool Gray
Cool gray is a perfect alternative if white is not your go-to color. The color gives the same crispiness as that of white color, permitting light to bounce off the walls. This bright and light color will reflect spacious vibes and cool your living space.
In contrast to dark colors, cool colors work best in rooms with moderate lighting and visually create an expansive appearance.
This color works best in East or west-facing rooms.
Light Taupe
For those who avoid white or gray hues but still want a neutral paint color, taupe or greige is your color. Besides departing a feel of warmth, this color is still bright enough to bounce off light from one wall to another.
This rich tone reflects a rich appearance giving more expensive vibes. Therefore, use it in a room with little architectural detailing to give it stature. This color complements best with white furnishings to give a more bright, fresh, and lively experience.
Earthy Ochere
Earthy ochre is another warm color that helps create a calm environment. The light tan color, coupled with streaming natural light from windows, increases the dimensions of your room.
Warm colors give a more intimate and inviting feel by giving an appearance of grandeur, especially if the trim and ceiling are painted with the same hues.
Dark Navy
This color will do wonders if your place has a little natural light. Dark navy is a color of depth and helps create dramatic and stately visuals.
If you like the coziness and romance of black but do not want to plunge into the world of neutral colors, navy blue is a perfect choice. This color works best in kitchens, libraries, and other rooms with cabinetry and less natural light.
Final Words
Colors can transform your space from congested to spacious and vice versa, so carefully make your color choices. Just like choosing the right color will make a perfect tone for your space, choosing the right Fort Collin Painters is essential to enhance your space.
Painters in your area know what's trendy in your premises, so they will also guide you in making color choices. Therefore, search for "painters near me" and make informed decisions. Our experienced and qualified painters will not only give a new life to your place but will also ease your color selection process.