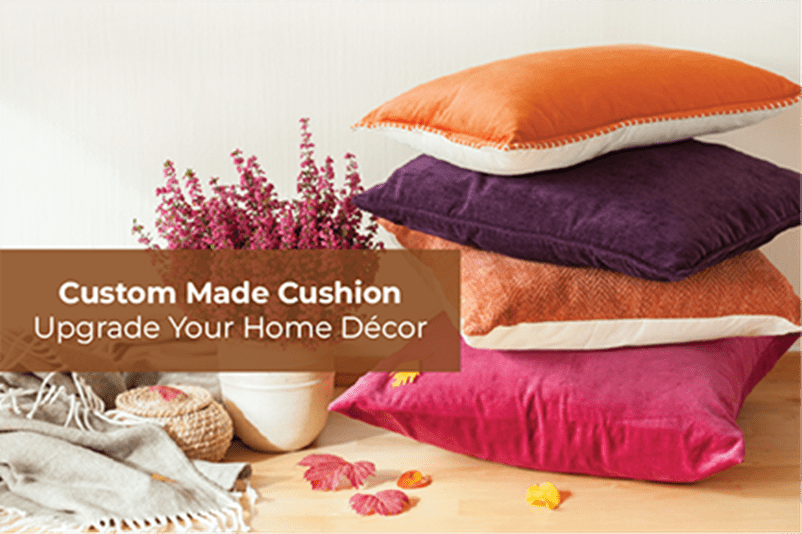 Custom-made cushions provide the freedom to unleash your imagination and create living spaces reflecting your self-expression. Welcome to a realm where your imagination is set free, and your living spaces become a symphony of self-expression. With the 4th of July Independence Day approaching, we invite you to embark on a captivating adventure where imagination knows no bounds and your living spaces become the canvas for your unique story. There's no better time to celebrate individuality and upgrade your decor with customized cushions.
Prepare to be inspired, captivated, and empowered as we unravel the secrets of custom-made cushions and their extraordinary possibilities. Be ready to unlock a world where your creativity takes flight, and your decor transcends the ordinary.
Ace The Fit – Any Unique Shape or Size is Possible!
Custom cushions give you the creative independence that comes as a liberating treasure in a world that often demands conformity.
For example, patio furniture usually is the focal point of your outdoor space, especially when you have a unique piece of furniture that defines your space. If you choose to upgrade your unique patio furniture this festive season, then custom made cushions are the go-to option for a hassle-free upgrade. Whether it's a couch with a round-to-square cushion or a uniquely shaped daybed, finding the right fit might be challenging but with custom-made cushions you can say goodbye to worn-out or faded cushions and hello to personalized comfort and style. With custom cushions, you can effortlessly enhance your outdoor space according to your needs and preferences, no matter how bizarre or unique your fitting requirements are.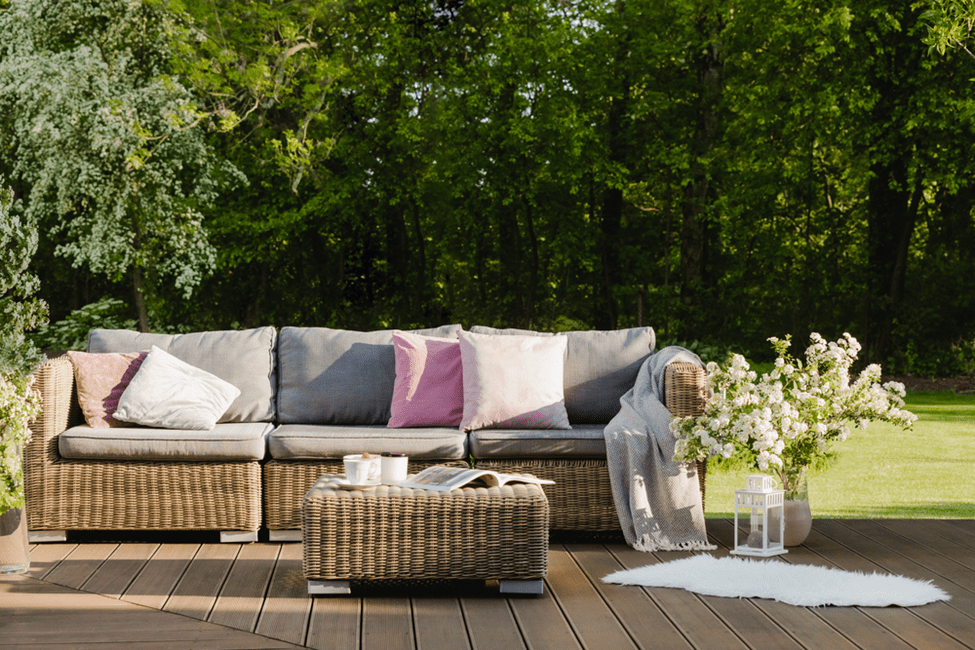 Expressing Your Unique Style – Upgrading Decor with Custom Cushions
One of the most exciting aspects of custom made cushions is the opportunity to express your unique style. Gone are the days of settling for generic decor items. You can curate an environment that reflects your taste and values with personalized cushions. Whether you prefer minimalist elegance, bohemian charm, or eclectic vibrancy, custom cushions provide the perfect canvas to showcase your individuality.
The Power of Customized Cushions
Customized cushions have the remarkable ability to transform any space into a personalized sanctuary. Like an artist's palette, custom seat cushions offer endless possibilities for self-expression. They can breathe new life into any space, elevating it from mundane to extraordinary without spending too much. Whether you're looking to add a pop of color, introduce bold patterns, or create a cozy and inviting atmosphere, customized cushions are your creative accomplice.
Create a harmonious atmosphere that invigorates your senses by choosing the fabric, color, pattern, and size that resonate with you. The choices are ample; go for bold and vibrant patterns like geometric, abstract or floral prints or timeless textured fabrics like velvets.
You can also pick mixed materials or a monochromatic color scheme to give your decor a cohesive minimalist look; the decision is yours completely. Mix and match colors and patterns to create a visual feast that reflects your personality and adds an element of surprise to your living space.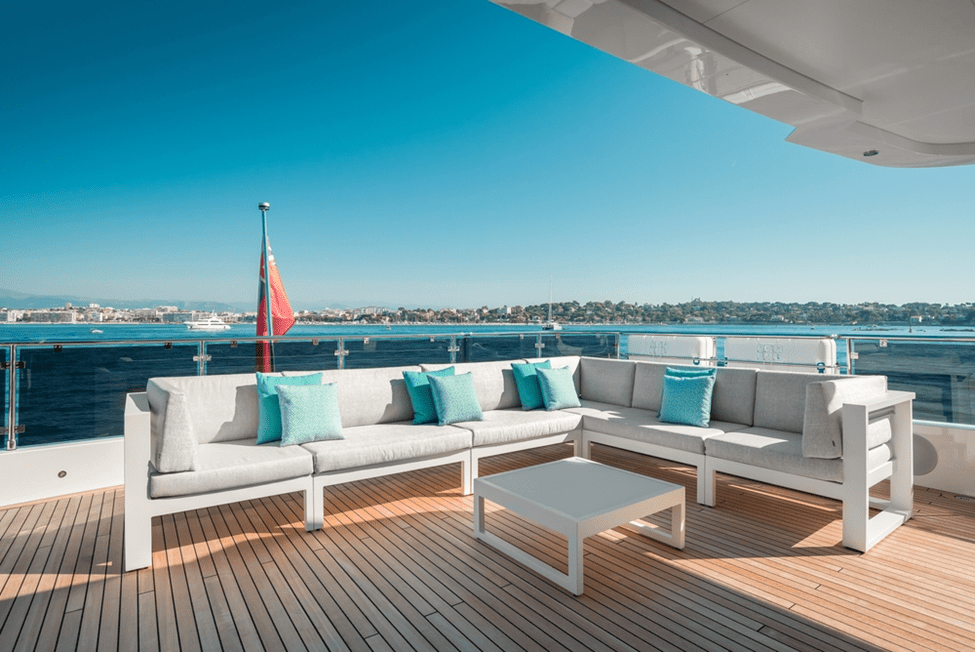 It is not just limited to aesthetics. You can customize your cushions to serve different functionalities be it indoor, outdoor, or commercial usage. For example, your choice of foam be it High Density for extra comfort or Dry Fast for pools and resort-like environments, there are multiple options that you can opt for. You also get to call the shots on the thickness of the foam and other accessories like ties, piping, zippers, velcros for removable covers, etc, giving you the ultimate creative independence.
Endless Possibilities – Adorn your space with tailor-made luxury
When it comes to customize cushions, the possibilities are truly endless. Let your imagination run wild as you explore different corners of your home. With custom cushions, you can add utility and functionality to any nooks and crannies in your home.
Think of adding a window bay seat that adds value to your home while providing a cozy corner for you to enjoy the view outside. This can be an excellent investment. You can also think of optimizing seating in a small area/room by adding cushions to the benches within your house.
Cushions can surely turn any ordinary space into cozy retreat. Whether it's your reading nook, home, office mudroom, or outdoor patio, transform these common areas into havens of comfort and relaxation.
Explore the art of layering cushions, selecting fabrics that exude softness, and creating inviting corners that invite you to unwind and indulge in the simple pleasure of comfort.
Upgrade your existing furniture: The Smart Thing to Do
From drab to fab, custom cushions have the power to transform the entire look of your decor on a budget. Give your furniture the necessary facelift only by upgrading your cushions with replacement cushions that add new comfort and style.
Big expensive Pieces like the sofa and your patio wear and tear like any other set and can diminish their appeal. However, changing the entire sofa set can really be burdensome.
Enhance the seating experience for furniture without cushions. For instance, adorn your dining chairs, backyard benches, and porch swings with round cushions that will leave your guests in awe.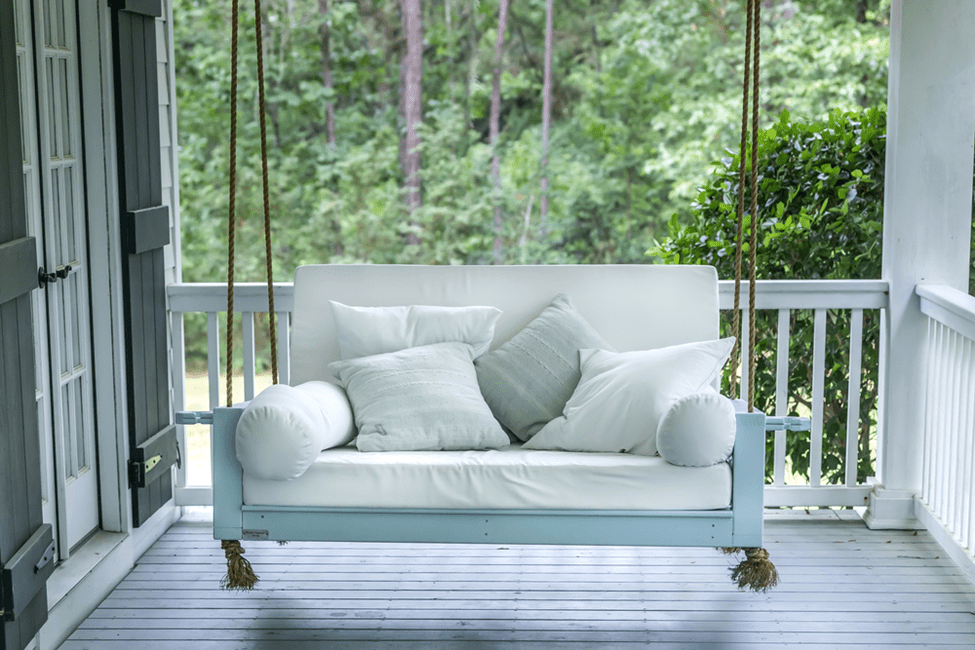 You can also revitalize your boat or RV by upgrading the cushions, and these replacement cushions not only make your travel experience better but also spruce up your boat or RV decor instantly.
Conclusion
If you plan to revitalize your interior and upgrade your cushions, don't miss out on the perfect opportunity to revitalize your interior and upgrade your cushions this Independence Day! With exclusive sale offers, now is the perfect time to customize on a budget. Select cushions that not only enhance aesthetics but also provide unparalleled comfort for you and your loved ones. Hurry, the time is ticking!
So break free from ordinary decor and celebrate your uniqueness this Independence Day exactly the way you want. Let the special occasion of the 4th of July be the perfect backdrop for showcasing your style and embracing custom-made cushions.