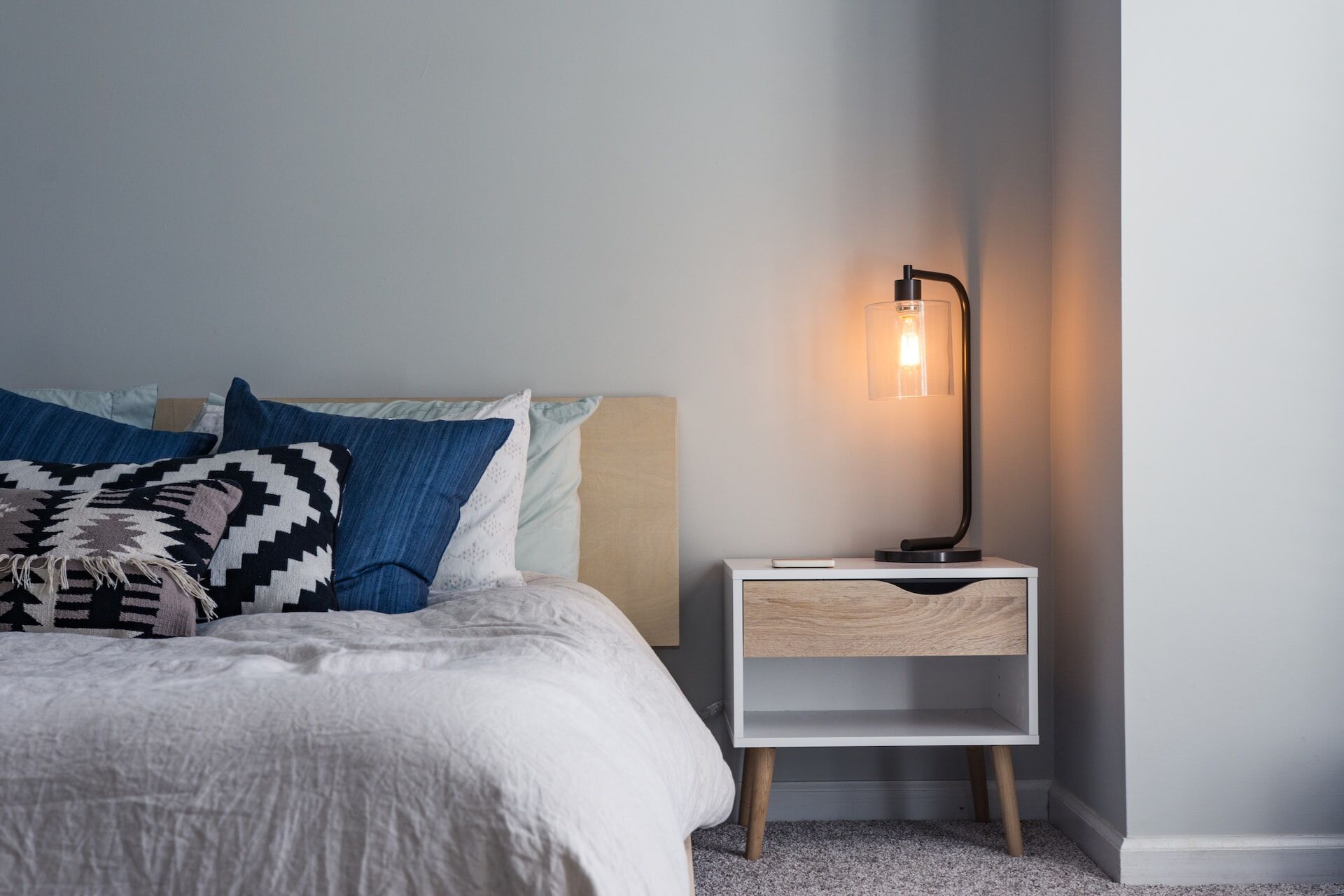 There's nothing worse than coming home to a bedroom that feels cold and uninviting. But, if your bedroom needs a little cozy factor, never fear! There are a few easy ways to make your space warm and inviting. In our opinion, the bedroom essentials you should focus on include anything that makes you feel good when you're in your space and fits within your budget. From throws and pillows to lighting and scents, here are a few of our favorite ways to make a bedroom feel cozy.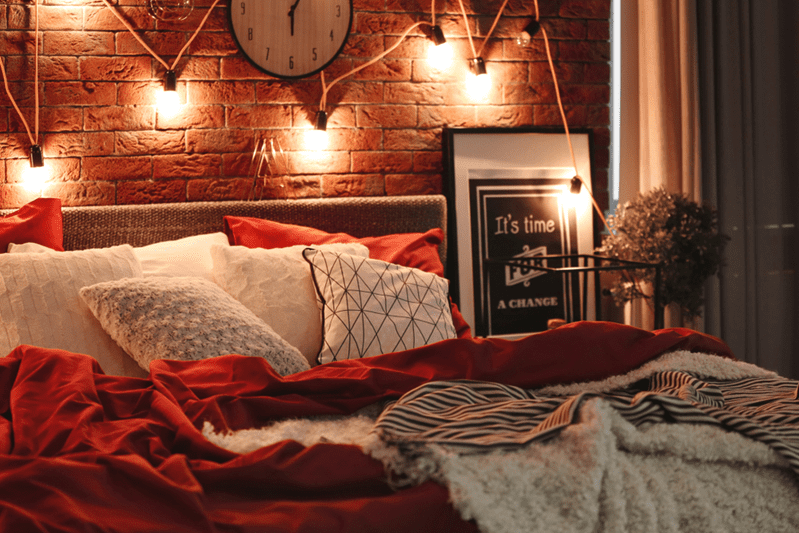 How To Make Your Bedroom Cozy
Calm Color Palette
One way to make your bedroom feel cozier is to start with a calm color palette. Then you can let the palette inform your wall colors, bedding and other accessories. Light and neutral colors are typically best for creating a cozy atmosphere. But you can also experiment with bolder and brighter colors if you want to add a bit of personality to your space.
It all comes down to how you interpret and react to colors, which is related to color psychology. For example, a pale blue or green bedroom might be perfect for you if you're someone who feels soothed by light colors. Or, if you prefer something with a bit more depth, consider using jewel tones like amethyst or emerald. Be conscious of the size of your room and the amount of natural light it gets when choosing your colors. You don't want the space to feel too cramped or dark.
Textured Bedding
Start with your bedding if you want to add a double dose of coziness to your bedroom. Do you have a comforter that's seen better days? Or maybe you're using sheets that are a little too smooth and silky for your liking. Either way, it might be time to switch things up. Try opting for bedding with more texture. Look for items like quilts, blankets and throws made from wool, cotton or linen. These materials are not only more comfortable but add visual interest to your space. You'd be surprised how lovely and luxurious bedding pillows with a bit of texture can make you feel.
Artwork and Photos
Artwork and photos are a great way to make your bedroom feel cozier. Not only do they add personality and style, but they can also help to create a sense of warmth. And if you choose pieces that reflect your interests or passions, they can also help you to relax and unwind at the end of the day.
When hanging artwork or photos in your bedroom, it's important to balance aesthetic appeal and functionality. Make sure to leave enough space on the walls for other important items like a full-length mirror or a bedside table. And if you're hanging multiple pieces, be sure to group them together in a way that feels harmonious. With a little effort, you can transform your bedroom into a cozy oasis that reflects your unique style and personality.
Splurge on Your Mattress
When it comes to mattresses that will get you a good night's sleep, there's no such thing as one size fits all. But there are a few things to keep in mind when you're shopping for a cozy mattress. For starters, you'll want to choose a comfortable and supportive mattress. This means finding one that contours to your body without being too soft or too firm. If you have any aches or pains, be sure to take them into account when choosing a mattress. You might also want to consider a memory foam mattress, as it provides good support and pressure relief.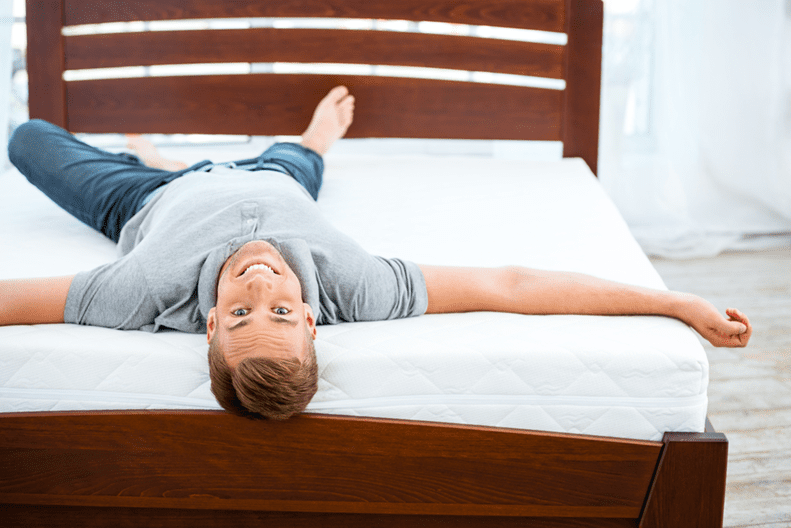 Finding a mattress that's the right size for your space is also essential. If you have a small bedroom, getting a king-size bed might not make sense. Conversely, if your bedroom is on the larger side, you might want to upgrade to a queen or even a California king. And if your budget doesn't allow for a mattress upgrade, mattress pads are the perfect solution. They can add extra comfort and support without breaking the bank.
Candles and Scents
Candles and scents are a great way to make your bedroom feel cozier. Not only do they add ambiance, but they can also help you to relax and unwind after a long day. There are a few things to remember when choosing candles and scents for your bedroom. First, you'll want to ensure the fragrance is not too strong or overwhelming. You should also be conscious of any allergies or sensitivities you might have. And finally, choosing relaxing and calming scents like lavender, citrus or pine is a good idea according to science.
Soft Lighting
Soft lighting is another simple way to make your bedroom feel cozier. If you have brutal overhead lights, try swapping them out for lamps with more soothing, diffused light. You can add string or fairy lights to your space for a touch of whimsy. And if you have the option, dimmer switches are a great way to create the perfect lighting for any mood or occasion. Soft lighting in your bedroom is also key to getting to sleep faster and staying asleep throughout the night. Studies have shown that exposure to bright light can disrupt our sleep cycles, so it's important to keep lighting mellow in the bedroom.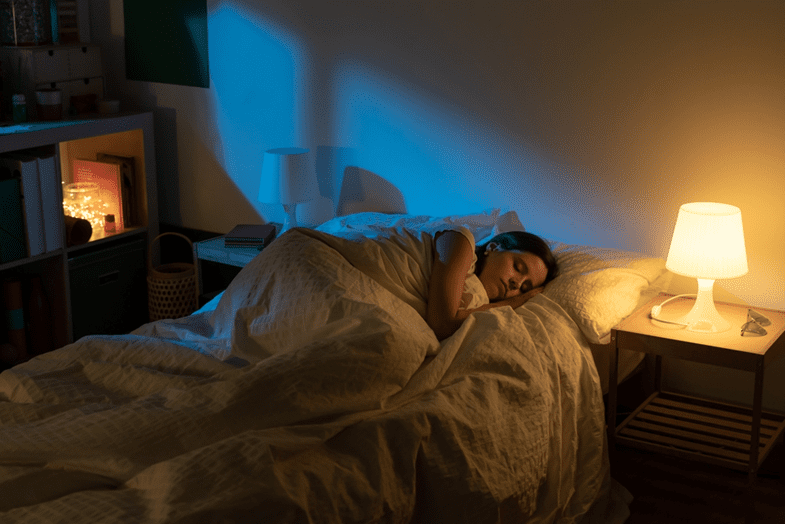 Window Treatments
When it comes to window treatments for a cozy bedroom, the options are endless. But if you're looking for something that will help you to relax and unwind, consider blackout curtains or shades. They're perfect for blocking out unwanted light, whether from the streetlamps outside or the sun peeking through in the morning.
Thermal curtains are also a great option if you live in a colder climate. They can help keep your bedroom warm and toasty during winter. And if you want to add a touch of style to your space, there are plenty of beautiful and trendy curtain options. Another option for window treatments that can provide both privacy and a warm, cozy feeling are bamboo blinds. They are made of natural materials, providing a more organic look and feel to your bedroom. And because they're adjustable, you can control the amount of light that comes into your space.
Area Rugs
Last, area rugs are a great way to add comfort and style to your bedroom. They can provide insulation against cold floors, and they can also help to absorb noise. Plus, there are endless style options, so you're sure to find one that fits your space perfectly.
When shopping for an area rug, there are a few things to keep in mind. First, you'll want to choose a size proportional to your room and furniture. Second, you'll want to consider the material. For example, wool rugs are ideal for bedrooms because they're soft and durable. And finally, you'll want to think about the pattern and design. A bold or busy pattern might not be the best option if your bedroom is on the smaller side. But you can go for something more dramatic if you have a larger space.
Final Thoughts
Making your bedroom feel cozier doesn't have to be complicated or frustrating. You can transform your space into a haven of relaxation with a few simple changes. So if you're looking for ways to make your bedroom more inviting and cozy, consider some of our tips and tricks.